Introduction
The Gardening and Landscaping Services Award is back for 2019, so let's take time to celebrate the best in garden design, construction and landscaping services. This year's awards have seen a record number of entries from across the UK and Europe, demonstrating the rising status and value of good quality garden services across our continent.
From small family run gardening businesses right up to global landscape companies, this award provides an opportunity to give deserved recognition to those who consistently provide quality they can be proud of. Judges have made their assessments on a large range of criteria including innovation in products and construction techniques; project management; customer service; creativity in design; use of plant material and sustainable technologies. They are also looking out for clever solutions that best suit clients' needs while respecting the environment location.
The winners will be announced at a ceremony held at London ExCel Centre this autumn. This gives us all plenty of time to appreciate the beauty of gardens that reflect skill, dedication and creative vision: gardens that belong not only to their owners but also to all lovers of lawns! So join in with congratulations as we pay tribute to those making outdoor space beautiful all over our continent!
Benefits Of The Award
The Gardening and Landscaping Services Award 2019 recognizes local businesses for providing exceptional services to their customers. The award offers a range of financial incentives and rewards, designed to help the business to continue its success. Additionally, businesses who are winner receive recognition from the community and a chance to be featured in advertising campaigns. This type of visibility can help to increase customer traffic as well as build greater brand awareness. Furthermore, winners also receive discounts on related products or services, helping them to stay competitive while continuing to provide high-quality customer service. Finally, being honored with this award gives winners additional bragging rights that could be used for additional marketing efforts. All in all, this award provides local gardeners and landscapers tremendous value and helps them maintain their position in their industry both locally and regionally.
Who Qualifies for the Award
The Gardening and Landscaping Services Award is an annual award that recognizes outstanding services in the gardening and landscaping industry. In order to qualify, applicants must hold current qualifications or credentials in horticulture, landscaping design, or related field from an accredited college, university, or professional certifying body. Applicants must also demonstrate at least two years of practical experience working on horticultural projects or landscape designs.
In addition to having the correct qualifications and being experienced, applicants should also be able to provide a portfolio showcasing their work. This could include images of any designs they have created as well as previous projects and client testimonials that speak to their talents and professionalism.
To apply for the award, applicants must submit a letter of intent outlining their qualifications and detailing some of their most impressive achievements. A resume should accompany this document as well as copies of relevant certificates or degrees. They should also include contact information for past clients who may provide references if necessary. The application package should be labeled with "Gardening & Landscaping Services Award 2019" with the applicant's name included and sent to the awarded body's address provided upon request.
Winners of the Award
The Gardening and Landscaping Services Award 2019 was recently granted to seven industry-leading professionals for their excellent craftsmanship and creative designs.
Winner of the Gold Award was David Gardener from Waltzen Gardens in Wales who won for his incredible landscaping work at a coastal property in Devon. His team installed practical yet beautiful patios, raised beds, deck pathways and outdoor living area, with an astonishing blend of local materials.
The Silver Award winner was Jane Michaelson from Meadows in Maryland who received recognition for her rooftop garden renovation of a small office building that included terraced planters with edibles, ornamental plants and perennial grasses.
The Bronze Award went to Martin Smith from Nature's Touch in Nova Scotia, who implemented a stunning new native pollinator habitat on the grounds of an old inn. Among his design elements were butterfly feeders, colorful wildflowers, a variety of shade trees and shrubs, as well as a shallow pond with stepping stones across it.
Five additional specialists received honorable mentions: Tyler Owens from Plymouth Plantings; Kina Sunning from Great Green Landscape; Steve Kellam from Natural Wonders; John Anderson from Countrylivin' Acres; and Andres Davis from Design Solutions. These pros showcased innovative rock gardens, desert-themed courtyard renovations, sleek pathways crafted out of recycled materials, sustainable wall gardens made mainly with locally-sourced soil and compost, and redesigns honoring traditional Japanese garden structure.
Upon receiving the awards ceremony at SpaceK Garden Gallery Center in Boston, David Gardener said "It's been my life's dream to be recognized for this caliber of awarded work – I'm immensely grateful!" Jane Michaelson also commented "I find great joy watching my clients relish nature as they pull weeds in their therapeutic havens" while Martin Smith concluded "We hope that people take away an appreciation for how enjoyable gardening is when all different species come together in one place!" Photos of each winner featuring their individual awardees alongside hefty certificates were captured by Candid Photographer Studio LTD during the presentation ceremony attended by family members and friends.
Challenges & Opportunities
The challenge of awarding the Gardening and Landscaping Services Award 2019 is ensuring that each nominated organization receives a fair and equal opportunity to be acknowledged for their excellent work. A difficult part of this process is receiving input from all stakeholders, such as clients and staff, that are affected by the service. Without feedback it can be hard to determine which provider has offered the highest quality of services.
To make sure that every nominee holds an even playing field, organizations should also look at various criteria beyond customer satisfaction; such as safety regulations met, approaches taken in completing tasks, and sustainability efforts used when performing services. Gathering this data may require multiple surveys from customers or objective measurements from physical properties to have a comprehensive approach when rating nominees.
When assessing nominees for the award, there is also the need for transparency so that customers know why a particular organization was chosen over others. This could be achieved through an open forum so people can ask questions about the award process and cast their vote on who should be given recognition.
In order to improve past performances on awarding these prizes in the future, organizations can use technology advancements in data collection/processing and create stronger collaborations with other local gardening/landscaping associations to gain more insights during voting processes. Additionally, they could work with local media outlets (newspapers/bloggers) to help spread awareness of their services when nominating gardens and landscaping service providers for awards in future years.
Conclusion
The Gardening And Landscaping Services Award 2019 is a benchmark of excellence and recognition of outstanding achievements in the gardening and landscaping industry. It acknowledges individuals, teams and organizations who have made major contributions to the advancement of this field. In addition, it is an important milestone for those who work tirelessly to make sure that the beauty, quality and value of landscaping can be enjoyed by all. The awarding of such prestigious awards provides recognition for hard work, innovative ideas and dedication to making a difference in our daily lives by providing stunning visual landscapes to enjoy. This award is essential for recognizing the importance and value of the gardening and landscaping industry worldwide, as well as furthering public awareness of its services.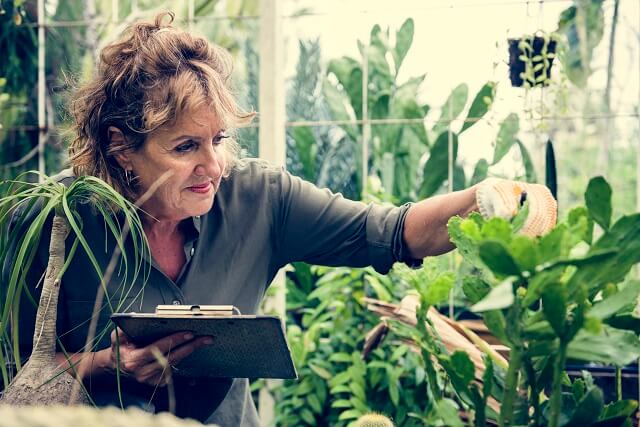 Welcome to my gardening blog! I am passionate about plants and enjoy sharing my knowledge and experiences with others. In this blog, I will write about everything related to gardening, from tips on how to get started to updates on my own garden projects.