In-Depth Look at Icos Services
At Icos Gardening & Landscape, we are proud to provide a wide range of services for the perfect outdoor property.
We specialize in hardscaping, which includes everything from the design of walkways or retaining walls, to the installation of pavers, bricks or stones. We can also create custom patios, decks or pergolas to serve as comfortable resting spots and a great way to add color and texture.
Our team is well-trained in providing outdoor lighting and electrical services to ensure a lasting beauty both during the day and night. We know how valuable it is to have safe and properly lit pathways along with creative ideas for how landscapes can be illuminated after dark.
We also help our customers choose the right plants, trees and shrubs that complement your personal taste as well as your landscape's natural environment. Finally, if you are interested in creating an outdoor living area such as fire pits or hot tubs – we will help customize them according your specific preferences and needs.
In addition to these services we also offer year-round maintenance plans to keep your lawn lush and vibrant throughout each season so that you are always proud to call this outdoor space your own!
Professional Accreditation
Icos Gardening & Landscape is a professional gardening and landscaping business with decades of experience in providing excellent services to clients across the country. To ensure all customers receive quality work and maintenance service, Icos Gardening & Landscape has earned several professional accreditations.
The Icos team consists of trained horticulturalists who hold certifications from notable landscape industry organizations. These credentials are issued by organizations such as the Association of Professional Landscapers, The Garden Design Society, and the International Society of Arboriculture to name just a few. The qualifications these individuals have are highly sought after and respected in the landscape industry.
Icos Gardening & Landscape has also won awards for its exceptional efforts in creating beautiful outdoor spaces for clients all over the country. Over the years, Icos has been recognized for their quality design and creation of cutting-edge outdoor living spaces that add value to homes across America.
All of these distinctions show that Icos goes above and beyond when it comes to delivering superior quality and workmanship. When you choose Icos Gardening & Landscape, you get a dedicated team of professionals with years of expertise in providing exceptional services for your outdoor needs.
Testimonials from Satisfied Customers
Icos Gardening & Landscape has received rave reviews from its customers who have benefited from their services. They specialize in every aspect of gardening and landscape design, making it possible to create an exceptional outdoor living space specific to your unique needs. Clients have reported that the crew are knowledgeable, experienced and respectful of their yard spaces, often taking extra care over the details even after work has been completed to ensure customer satisfaction. Customers have also praised Icos for their attention to detail in every assignment they provided, as well as for their professionalism each step of the way—from preliminary planning and design up until completion. With a track record of high-quality outcomes and undeniably reliable service, Icos continues to be a top choice among landscaping companies in the area.
Before and After Photos
Icos Gardening & Landscape is proud to provide high-quality landscaping design and installation services for residential and commercialgrounds. We believe that the best way to show our customers the outcome of our hard work is through powerful visual storytelling. That's why we provide an extensive portfolio of before and after photos that showcase both projects we've completed in their entirety, as well as progress updates from concept to completion.
By viewing our before and after photos, customers can get a realistic understanding of what their desired landscape project would look like if they chose Icos Gardening & Landscape to take care of it. Our galley allows them to compare the amount of work done on each project, the amount of time invested in it, and how much attention was put into achieving an aesthetically pleasing result. From mowing and debris removal, edging and trimming, to full garden transformation – customers can visualize what their own Garden will look like once it's finished before they even hire us! We actively keep these photos up to date with images from all of our latest projects, so that nothing ever goes unseen; all of our newest works are still efficiently displayed for potential future clients.
Specials & Promotions
Icos Gardening & Landscape offers a wide range of specials and promotions throughout the year. Whether you are interested in starting a garden, landscaping your backyard or making improvements to your property, Icos has something to fit any size budget.
Currently, Icos is offering 10% off on all services when booking a landscape package. They also have seasonal discounts on new installations and garden transformations for both residential and commercial properties. To make it even easier to save, customers who sign up for their mailing list get access to exclusive coupon codes that can be applied when buying plants or raw materials from their nursery.
In addition, Icos Gardening & Landscape has annual discounts for military and senior citizens. These discounts include everything from free consultations to 25% off all labor costs. They also offer referral bonuses to anyone who brings in new business to the company and rewards loyal customers with special gift certificates for future purchases.
If you're looking for quality gardening or landscaping services at a discounted rate, Icos Gardening & Landscape has something for everyone! Contact them today and start saving on your next project!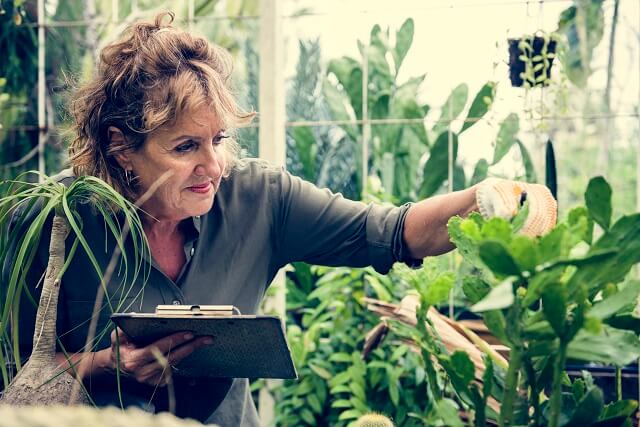 Welcome to my gardening blog! I am passionate about plants and enjoy sharing my knowledge and experiences with others. In this blog, I will write about everything related to gardening, from tips on how to get started to updates on my own garden projects.