Introduction
Gardening Clubs are a great way to get people engaged in the local community and interested in the environment they live in. Through joining gardening clubs, members can learn more about plants, environmental issues, and how to take better care of their gardens. They can participate in activities such as holding lectures on sustainable gardening practices, growing vegetables and herbs, visiting local garden centers, organizing trips to botanical gardens or arboretums, exchanging seeds and seedlings with other members, organizing charity fundrainsers for plant-related causes, teaching younger generations how to garden responsibly, and taking part in improving local green spaces. Gardening clubs can also host special events such as guest lectures by experts from horticultural institutions or professional gardeners who share tips on gardening. Being part of a club also allows members to develop lasting friendships over shared interests! Joining a gardening club is an engaging way for anyone looking to become more involved with natural beauty around them.
Benefits of Joining a Gardening Club
Joining a gardening club can provide numerous benefits, both honorary and practical. Gardening clubs are great for connecting with people who share the same love of plants, flowers and all things green-fingered. You can learn from others in the group, swapping tips and tricks for successful gardening practices. Furthermore, many gardening clubs often have access to exclusive discounts at local nurseries, providing members with substantial savings on garden-related items and supplies. Additionally, a membership may also entitle you to exclusive events such as lectures from renowned horticulturists or visits to private gardens otherwise inaccessible to the public. Joining a passionate and knowledgeable community of enthusiastic gardeners is an invaluable experience that every aspiring gardener should not miss out on!
What You Need To Create a Professional Gardening Club Poster
When creating a professional gardening club poster, there are several important things you will need to consider. First of all, you should come up with a catchy design or slogan that will make the poster stand out and draw people in. Get creative and make sure it reflects the goals and mission of your gardening club. Having a bright, eye-catching background color can also help your poster draw attention to the information contained within. Additionally, you should make sure to include information about the time and place of the meetings, any fees or dues required for membership, what activities or educational opportunities are available at your club events, contact information for any questions from potential members, as well as any additional resources that can be utilized by members. Finally, it is advised to have at least one high-quality photograph on the poster that displays both vibrant colors and an interesting subject in order to add aesthetic appeal and spark curiosity in prospective members.
How to Choose the Right Colors, Fonts, and Images
When creating a Gardening Club poster, selecting the right colors, fonts and images is key to getting your message across.
When selecting colors for the poster, consider choosing shades that evoke feelings of growth, life, and vibrancy. Colors such as green, yellow, and brown are all great options since they remind viewers of nature. Additionally, try to keep the color palette limited to a few main hues in order to create a unified and visually pleasing design.
For fonts, opt for ones that are clear and easy-to-read. Fonts like Sans Serif styled fonts can provide great legibility — especially at larger poster sizes – while more decorative fonts can be used sparingly to impart an organic look. Be sure to use contrasting typefaces where necessary so that all text stands out on the page.
Finally, images should be chosen to complement your text and further express your message. Anchor the image at the top or bottom of the page so as not to distract readers from any textual content you may have included on the poster. Humorous illustrations with gardening elements are particularly eye-catching when placed in strategic places on posters. Overall though, your choice of images should reflect your message in an interesting way while still appealing to potential club members.
Developing an Attention-Grabbing Message for Your Poster
If you want to draw attention to your gardening club's poster, consider emphasizing the benefits of joining. These could include learning about techniques for growing better plants, getting tips from experienced gardeners, and connecting with people who have similar interests. Make sure to elaborate on why these aspects are valuable and how they can help make gardening a more enjoyable experience for members. Also, emphasize the fun activities your club participates in such as field trips to gardens or wineries, plant tours, and guest speakers from farm organizations. Highlight the camaraderie of working side-by-side in the garden while sharing stories and learning from one another. Lastly, emphasize how joining your gardening club can open doors to new opportunities such as planting exchange programs or volunteering at local gardens or farms. By giving potential members a clear view of all the activities your club offers and connecting it with potential rewards that might be gained by joining, it will be easier for them to see why they should join.
Best Practices for Printing and Posting Your Poster
It is important to follow best practices when creating and printing your gardening club poster. Firstly, use a high-quality paper such as cardstock for the best results. Secondly, make sure the design on the poster contains simple visuals that are easy to read from a distance. Additionally, ensure there is plenty of space around the text, figures and images so that viewers can easily identify what's being communicated without difficulty. Finally, it's also recommended to print multiple copies of your poster in both full size and smaller sizes depending on where you intend to post them. Printing smaller versions allows you to put them in places that traditional posters wouldn't fit. Once they are printed, carefully attach each poster ensuring they are securely fastened with either nails or glue depending on the surfaces.
Inspiring Examples of Gardening Club Posters
The gardening club poster should be a visually appealing invitation to members of the community to join and learn more about gardening. The poster should communicate a sense of freshness, vibrancy, and/or creativity while introducing the purpose of the gardening club. Illustrations can feature natural elements like colorful flowers, flourishing plants, and vibrant fruits or vegetables. A background landscape can be included in the design as well. The text on the poster should provide essential information such as the group's name, key contact information, and potential activities that the members could participate in. Additional details such as meeting dates and times can also be included. The overall design should capture readers' attention in order to get them excited about becoming involved with the gardening club.
Conclusion
Creating a captivating and visually appealing poster design is the key to drawing in potential club members for your gardening club. When deciding how you want to design your poster, think of how you want to make it stand out. Bright colors can draw attention, and clear fonts will ensure that the text on the poster is legible and clear. To further captivate interest, be sure to include photos of the gardens you'll be working on or plants you'll be growing. Additionally, providing contact information such as an email address or phone number on the poster is essential if potential members have any questions prior to joining. By creating a strong poster design with all the right components, you can ensure that your gardening club gains plenty of new members!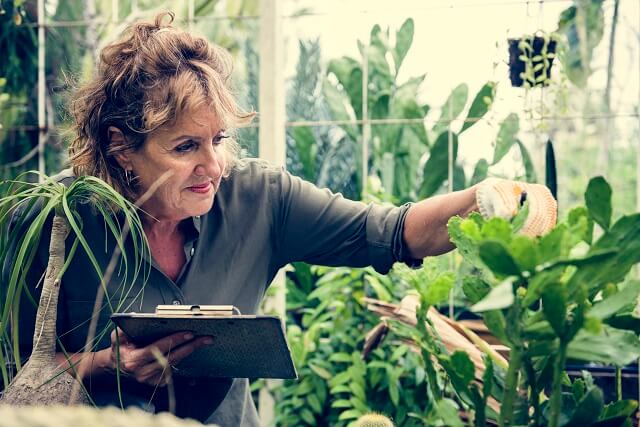 Welcome to my gardening blog! I am passionate about plants and enjoy sharing my knowledge and experiences with others. In this blog, I will write about everything related to gardening, from tips on how to get started to updates on my own garden projects.