Are you looking for landscape ideas for your backyard that will transform it into a beautiful and inviting space? With the right design and planning, you can create a stunning outdoor oasis that reflects your personal style and enhances the beauty of your home. In this article, we will explore various landscape ideas for backyard that will help you maximize the potential of your outdoor space.
When it comes to creating a beautiful backyard, the possibilities are endless. Whether you have a small urban patio or a sprawling suburban yard, there are numerous ways to make the most of your outdoor space. From lush gardens and tranquil water features to functional outdoor living spaces, we will cover all aspects of landscaping to help you bring your vision to life.
Assessing your space is the first step in creating a beautiful backyard. By understanding the unique features and limitations of your yard, you can choose the right plants, pathways, water features, and outdoor living spaces that will enhance its natural beauty. With careful planning and thoughtful design choices, you can turn your backyard into a stunning retreat that you can enjoy year-round.
Assessing Your Space
Assessing Size and Layout
Before diving into any landscaping project, it's crucial to assess the size and layout of your backyard. Consider the dimensions of the space, taking note of any uneven terrain or existing features such as trees, rocks, or structures. Understanding these aspects will help you determine how to best utilize the space for your landscape ideas for backyard.
Identifying Sunlight and Shade
Another important factor to consider when assessing your backyard is the sunlight and shade patterns throughout the day. Take note of areas that receive full sun, partial sun, or are in constant shade. This information will help you select plants that thrive in specific light conditions and plan out seating or dining areas accordingly.
Evaluating Soil Quality
The quality of your soil is a key consideration when planning your landscape ideas for backyard. Conduct a simple soil test to determine its pH level and composition. This will guide you in selecting plants that are suitable for your soil type and identifying any amendments needed to improve its quality. Understanding these factors will set the stage for a successful and thriving garden in your backyard.
Choosing the Right Plants
When it comes to selecting plants for your backyard, it's important to consider not only their aesthetic appeal but also their ability to thrive in your specific climate and soil conditions. Start by evaluating the amount of sunlight and shade in your yard, as this will help determine which plants will flourish.
Take note of any areas that receive full sun, partial shade, or full shade throughout the day. You can then choose plants that are well-suited to these light conditions.
Additionally, consider the soil type in your backyard. Some plants prefer well-draining soil, while others thrive in more moisture-retentive soils. Conduct a simple soil test to determine the pH level and nutrient content of your soil. This will help you select plants that are best suited to your garden's unique growing environment.
Here are a few ideas for selecting plants based on different types of growing conditions:
For sunny areas: Consider planting perennials such as lavender, cone flowers, and black-eyed Susans. These hardy plants can add pops of color and texture to your landscape.
For shady spots: Opt for shade-loving plants like hostas, ferns, or coral bells. These plants can add depth and visual interest to darker areas of your garden.
For well-drained soil: Choose drought-tolerant plants like sedum or ornamental grasses. These low-maintenance options are perfect for areas with good drainage.
For moist soil: Look into planting moisture-loving perennials such as astilbe or ligularia.
By carefully selecting plants based on sunlight exposure and soil type, you can create a vibrant and thriving garden that adds beauty and character to your backyard landscape.
| Plant Type | Recommended Plants |
| --- | --- |
| Sunny Areas | Lavender, Cone Flowers, Black-eyed Susans |
| Shady Spots | Hostas, Ferns, Coral Bells |
| Well-drained Soil | Sedum, Ornamental Grasses |
| Moist Soil | Astilbe, Ligularia |
Creating Pathways
Materials and Design
When it comes to creating pathways, it's important to consider the materials and design that will best complement your backyard. From traditional options like gravel or concrete pavers to more natural choices such as stepping stones or mulch, the materials you choose can greatly impact the look and feel of your pathway. Additionally, incorporating curves and turns into the design can add visual interest and make the journey through your backyard more enjoyable.
Functional Pathways
In addition to aesthetics, pathways should also be designed with functionality in mind. Ensure that pathways lead to key areas of interest in your backyard, such as a seating area, a garden bed, or a water feature. This not only makes navigating your outdoor space easier but also encourages exploration and enjoyment of different areas within your backyard.
Maintenance and Longevity
Consider the long-term maintenance of your pathways when choosing materials and design. Opt for durable, low-maintenance materials that can withstand various weather conditions and foot traffic. Proper installation is also essential for longevity, so consider seeking professional help if needed to ensure that your pathways will remain beautiful for years to come.
By carefully selecting materials, paying attention to functional layout, and considering long-term maintenance, you can create pathways in your backyard that enhance accessibility and add beauty to your outdoor space. These landscape ideas for backyard paths are sure to make navigating through your garden a delightful experience for you and your guests.
Adding Water Features
A backyard oasis is incomplete without the soothing sound of running water and the sight of a beautiful water feature. When considering landscape ideas for your backyard, incorporating a water feature can bring tranquility and serenity to the space. From small fountains to elaborate ponds, there are various options to choose from that can transform your backyard into a peaceful retreat.
One popular option for adding a water feature to your backyard is a simple fountain. Fountains come in all shapes and sizes, making it easy to find one that fits your space and style.
Whether you opt for a traditional tiered fountain or a modern sculpture-style design, the gentle sound of flowing water can create a relaxing ambiance in your backyard. Additionally, fountains can attract birds and other wildlife, adding an extra element of natural beauty to your outdoor space.
If you have more space to work with, consider installing a pond or small waterfall. A well-designed pond can become the focal point of your backyard, providing a serene setting for relaxation and contemplation.
Water lilies and other aquatic plants can be added to enhance the natural beauty of the pond while also attracting beneficial wildlife like frogs and dragonflies. A small waterfall can add movement and visual interest to the landscape, creating a tranquil atmosphere that you can enjoy year-round.
Incorporating a water feature into your backyard landscape not only adds beauty but also provides countless benefits for both your physical and mental well-being. Whether it's the calming sound of running water or the sight of colorful koi swimming in a pond, adding this element will undoubtedly elevate the overall appeal of your outdoor space.
Outdoor Living Spaces
Creating a functional and inviting outdoor living space is a key component of any landscape ideas for backyard. This area serves as an extension of your home, providing a place for relaxation, entertainment, and socializing. When designing your outdoor living space, it's important to consider the specific needs and preferences of your household, as well as the overall style and ambiance you want to create.
One popular element of an outdoor living space is a designated seating area. This can be achieved through the use of comfortable outdoor furniture such as chairs, sofas, and loungers. Consider incorporating durable, weather-resistant materials that can withstand the elements. Additionally, adding features such as an outdoor rug or throw pillows can help create a cozy atmosphere.
In addition to seating, many homeowners choose to include elements such as an outdoor kitchen or dining area in their backyard landscape ideas. This can range from a simple grill and picnic table to a fully equipped kitchenette with a dining table and bar seating. These features not only enhance the functionality of the space but also make it easy to entertain guests and enjoy meals al fresco.
| Element | Description |
| --- | --- |
| Outdoor Furniture | Include chairs, sofas, and loungers made from weather-resistant materials |
| Outdoor Kitchen | Create a cooking space with options ranging from grills to fully equipped kitchenettes |
| Dining Area | Add a dining table or bar seating for enjoying meals outdoors |
Lighting and Decor
When it comes to creating a beautiful backyard, lighting and decor play a crucial role in setting the ambiance for both day and night. Whether you want to create a cozy atmosphere for outdoor gatherings or enhance the visual appeal of your garden, the right lighting and decor can make a significant impact on your outdoor space.
To make the most out of your landscape ideas for backyard, consider incorporating the following lighting and decor elements:
String lights: These are a versatile option that can be hung between trees, along fences, or even across pergolas to add a warm and inviting glow to your backyard. They come in various styles such as globe lights, LED bulbs, or Edison bulbs, allowing you to choose the perfect look for your outdoor space.
Lanterns: Adding lanterns to your backyard not only provides functional lighting but also serves as decorative pieces during the day. You can place lanterns along pathways, on tables, or hang them from hooks to create a charming and rustic feel in your garden.
Solar-powered fixtures: For an eco-friendly and cost-effective option, consider using solar-powered lights to illuminate your backyard. These fixtures come in various designs including spotlights, path lights, and string lights, allowing you to highlight specific areas of your garden while reducing energy consumption.
In addition to lighting, incorporating decor elements such as outdoor rugs, throw pillows, and art pieces can further enhance the ambiance of your backyard. Choose items that complement the overall style of your garden while adding personality and charm to the space. By carefully considering these elements, you can bring your landscape ideas for backyard to life and create an inviting oasis for both day and night enjoyment.
Maintenance Tips
Maintaining a beautiful backyard requires ongoing care and attention to ensure that it continues to look its best throughout the year. Here are some maintenance tips to help you keep your landscape ideas for backyard looking vibrant and lush:
Regular Watering: Keep an eye on the moisture levels of your plants and make sure they are getting enough water, especially during hot and dry periods. Consider installing a drip irrigation system to ensure consistent watering.
Weeding: Stay on top of unwanted weeds by regularly inspecting your garden beds and removing any intruders. This will help prevent them from competing with your plants for nutrients.
Pruning and Trimming: Maintain the shape and health of your plants by pruning and trimming them as needed. This not only keeps them looking tidy but also encourages healthy growth.
In addition to these regular maintenance tasks, it's important to periodically assess the overall health of your backyard landscape. This includes checking for signs of pests or diseases, as well as evaluating the condition of your hardscaping elements such as pathways and outdoor furniture.
Lastly, don't forget about lawn care if you have grass in your backyard. Regular mowing, fertilizing, and aerating can keep your lawn looking lush and green. By staying proactive with maintenance, you can ensure that your landscape ideas for backyard continue to thrive throughout the changing seasons.
Conclusion
In conclusion, bringing your landscape ideas for backyard to life requires careful planning, creativity, and a keen eye for design. By assessing your space, choosing the right plants, creating pathways, adding water features, incorporating outdoor living spaces, and paying attention to lighting and decor, you can transform your backyard into a beautiful and functional oasis.
One of the key factors in making your backyard landscape ideas come to life is understanding the potential of your space. Whether you have a small or large backyard, there are numerous landscaping ideas that can work for any size. From lush gardens to tranquil water features, the possibilities are endless.
Ultimately, by following these tips and maintaining your backyard regularly, you can ensure that it remains beautiful and welcoming throughout the year. With the right approach and a little bit of effort, you can create a backyard that not only enhances the visual appeal of your property but also provides a relaxing retreat for you and your family to enjoy.
Frequently Asked Questions
What Is the Least Expensive Backyard Landscaping?
The least expensive backyard landscaping options typically involve using low-cost materials such as mulch, gravel, and inexpensive plants. Incorporating natural elements like rocks or creating simple DIY pathways can also be cost-effective ways to enhance the look of your backyard without breaking the bank.
How Do I Landscape My Backyard on a Budget?
Landscaping your backyard on a budget can be achieved by prioritizing which areas you want to focus on, utilizing affordable plants and materials, and considering DIY projects instead of hiring professional landscapers. Researching different design ideas and opting for native or drought-resistant plants can also help stretch your budget further while still achieving an attractive outdoor space.
How Can I Make My Yard Look Amazing?
To make your yard look amazing, consider investing in focal points such as a decorative fire pit, a water feature, or a pergola. Enhancing the visual appeal with layers of plantings, incorporating symmetry, and integrating outdoor lighting are other effective ways to elevate the overall look of your yard.
Additionally, consistently maintaining your yard through regular watering, mowing, and weeding can contribute significantly to its overall appeal.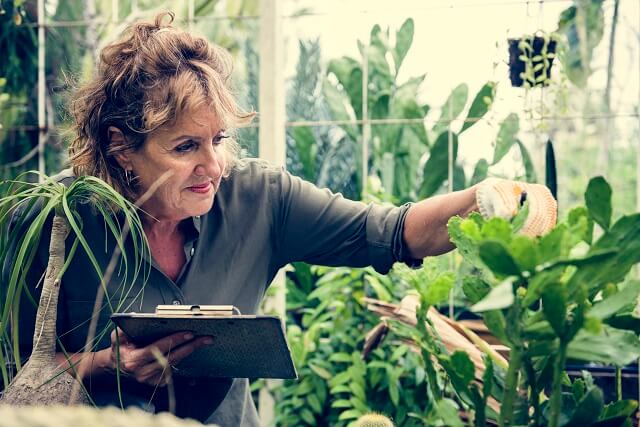 Welcome to my gardening blog! I am passionate about plants and enjoy sharing my knowledge and experiences with others. In this blog, I will write about everything related to gardening, from tips on how to get started to updates on my own garden projects.