Introduction
Gardening podcasts have become increasingly popular in recent years, giving listeners the opportunity to learn from experienced gardener's tips, tricks and stories. Whether you're a novice or an expert, these podcasts offer everything from soil analysis to vegetable garden tours. From educational shows about plant care to conversations about new crop rotation methods, there is something for everyone who wants to learn more about gardening. Listeners can also take tips on eco-friendly practices or find out the latest news from international gardens. Some of the most popular gardening podcasts offer a combination of fun and informative content like jaw-dropping anecdotes, garden shopping hauls, and interviews with industry experts.
What to Look for in a Gardening Podcast
When selecting a gardening podcast, some features to look out for are the topics covered, format, and presenter. Firstly, you should consider what type of topics the podcast covers; whether it focuses on outdoor and vegetable gardening, flower gardening, or even urban farming. Next, you should take into account the format of the podcast. Is it an interview series with different guests bringing their expertise to the table? Or is it a narrated documentary-style review of other experts' works? You should also think about who is presenting the podcast and what kind of experience they have in gardening or related areas. Someone with years of experience in horticulture may be able to give more advice than someone who has just recently tried their hand at growing plants or working outdoors. Finally, you should assess the frequency of new episodes and how easy it is for you to access them. All these factors will help you decide which podcast best meets your needs.
The 7 Best Gardening Podcasts
1. The Joe Gardener Show: The Joe Gardener Show runs for about an hour and is dedicated to organic gardening. It covers subjects such as sustainable urban farming, permaculture design principles, edible landscaping, soil health, growing food at home, conserving water, and wildlife habitat restoration. The host also interviews gardeners from around the world and discusses their organic gardening practices.
2. Garden Talk Radio: This podcast runs for about an hour each week. The hosts cover a wide range of topics including seasonal growing tips, pest control strategies, composting techniques, cultivating healthy growing conditions, seed saving methods and more. They also bring in guest experts to discuss various gardening-related topics.
3. Bloom and Grow Radio: This podcast consists of inspiring conversations with green living experts. Every episode is geared towards helping listeners become knowledgeable in the fields of organic gardening and permaculture – it includes topics on sustainability initiatives, climate change solutions, nature exploration activities and more! Guests feature organic farmers who share their tips on regenerative agriculture practices too.
4. GardenFork Radio: A podcast that's been around since 2010 – GardenFork Radio is a great resource for beginner gardeners (and advanced ones too). Topics include starting a vegetable garden (and keeping it going!), tools & materials needed for gardening projects; challenges faced by beginner gardeners; flower bed design & maintenance; when to plant specific vegetables; heirloom seeds Vs hybrid seeds; testing soil pH & nutrient levels…the list goes on!
5. Growing Wisdom: Hosted by David Epstein—a horticulturalist and master gardener—this show covers a variety of topics related to propagation methods, pest management strategies and building raised beds among many other things! He answers questions submitted by listeners every episode too so you can be sure to get your own queries addressed if you tune in regularly!
6. Plantrama Podcast: Plantrama is hosted by biodynamic gardener Lisa Zangari & horticulturist Leslie Halleck — this duo brings together years of knowledge along with personal anecdotes for advice-filled fun listening! Topics covered are as diverse as what to do when something goes wrong in your vegetable or flower beds; native plants/plants of folklore or ethnic origin; tackling pests without chemicals plus plenty more advice which ensure fruitful results from your gardening endeavors!
7. Get Your Garden On!:This podcast focuses on all the latest trends in urban gardening plus helpful tips for anyone that's looking to get started or improve upon their existing space regardless of size or setting constraints—all within just 15 minutes per episode! It covers indoor plant care best practices & ideas too so if you want a quick blast of inspiration then this show is perfect whenever you need some quick inspiration while staying up-to-date with modern cultivation techniques yet still budget conscious too!
How to Make the Most of Your Gardening Podcast Experience
1. Utilize Online Resources: Many gardening podcasts will have a web page, either through their own site or on platforms like iTunes, where you can find more information about the podcast content and supplemental materials. Take advantage of this resource to delve deeper into a topic that interests you.
2. Ask Questions: Podcasts are excellent tools for connecting with people who share your passion for gardening. Look for podcasts that engage audiences by asking questions or inviting listeners to send in their experiences with different techniques and plants.
3. Research Different Hosts and Guests: Gardening podcasts usually feature interviews with other professionals and hobbyists in the gardening world. Researching the guests can help give you a better understanding of why certain topics were discussed on particular episodes—and get additional tips from their interviews as well!
4. Share Information with Others: Similarly, many gardening connections are made through sharing ideas and stories from different perspectives. Connect with your network of fellow gardeners and share what you've learned while listening to the podcast—you never know what someone else might be able to offer in exchange!
5. Be Open-Minded: Don't be afraid to try new things when it comes to gardening; take advice from helpful experts but don't discount tips that may seem unconventional at first glance––they could end up sparking great ideas instead!
Conclusion
Listening to one of the top gardening podcasts can be incredibly beneficial for gardeners of all levels. It is a great way to stay informed on the latest industry news, advice, tips, and trends. You can learn from experienced professionals who are passionate about gardening, giving you access to reliable information and knowledge that you may not have otherwise. Additionally, top gardening podcasts offer help with all aspects of gardening—from big topics like planning, critter-proofing, and design to more specific tasks such as diagnosing plant diseases, deciphering garden jargon and recognizing weeds. The best podcasts may even feature guest interviews or live questions from listeners so you can share ideas with others in the community. With a top gardening podcast, you can get access to all the information you need for a successful season – no matter how long your green thumb has been around!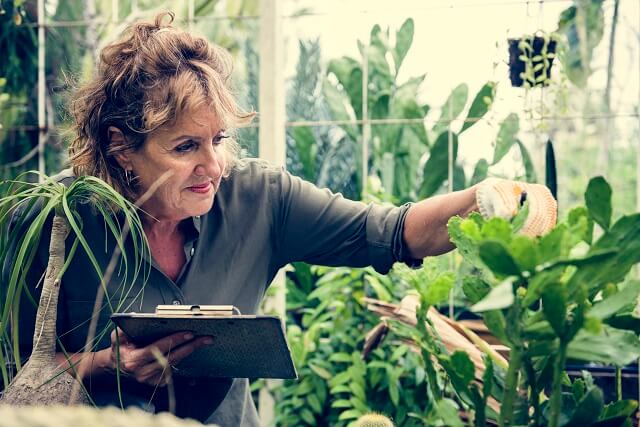 Welcome to my gardening blog! I am passionate about plants and enjoy sharing my knowledge and experiences with others. In this blog, I will write about everything related to gardening, from tips on how to get started to updates on my own garden projects.